6 Crucial Tips for Easy Auto Financing
Posted Monday, Nov 20, 2023
Auto financing is a tricky process when you are unaware of your options in the market. Some new and used car dealerships take unfair advantage of buyers due to their lack of knowledge. If you have had such experiences in the past, we can understand the frustration. With many new and used car finance dealerships moving online, buyers can explore all the details from their homes before stepping out for vehicle shopping. If you plan to buy a car in the coming weeks, we can help you with the most crucial tips for easy auto financing.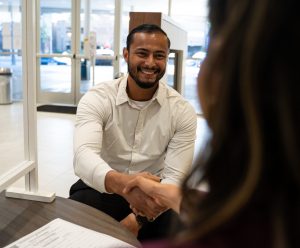 How to Finance a Car with Ease?
Before you proceed with the financing process, we recommend doing your vehicle research to choose the best option. Check factors like market value, vehicle performance, and maintenance costs to pick the best car. Here are the tips you may find helpful in the financing phase.
Get Pre-Approval
Pre-approval is a great way to narrow your auto financing options. When vehicle buyers head to the market without getting pre-approved, they deal with a lot of back and forth. Buyers spend much time comparing vehicles and making up their minds. Once they do, they find out that they cannot finance the vehicle based on their financial status or credit history. This is where pre-approval saves you time and effort.
Getting pre-approved beforehand gives you a clear picture of your financial status. It enables you to draw a budget line for vehicle shopping. With such information, you can narrow your shopping preferences and compare only those vehicles that fall in your range. Some used car dealerships offer on-site pre-approval services. You may check a dealership's website and customer reviews before visiting it to save time.
Look for Best Rates and Terms
Financing a vehicle you like is great. However, you may thoroughly check the loan terms and interest rates before locking in a deal. Some buyers rush through the process and end up in shock by high-interest rates. Such scenarios can greatly impact your financial status and monthly expenses in the long run. Plus, you may not be able to finance another vehicle within the same range (based on delayed payments).
A good rule is to compare different auto financing options in the city before deciding on one. This way, you can know how various used car dealerships vary in terms of new or used car finance terms. Look for those with lower interest rates and flexible payment options. Seeking help from an auto financing expert can help you make informed decisions.
Ask Questions About Financing
Not many people are aware of the technicalities involved in auto financing. They rely on the finance teams for guidance and plan selection. While it may be a great option in certain scenarios, in-house finance teams often take unfair advantage of car buyers based on their lack of knowledge. To make the right choice, you may ask questions about the financing terms, repayment periods, penalties, and interest rates beforehand.
If you are unsure about what to ask, take an expert with you to make on-the-spot negotiations with the dealership's finance teams. Explore multiple financing plans to pick the most cost-effective solution. More importantly, take time to think and evaluate all the factors before deciding on a particular option. This way, you can avoid the risk of rushed decisions.
Consider Paying a Good Down Payment
The down payment you pay when financing a car has a lot to do with what your next few years will be like. If you make a minimal down payment, it may lead to higher monthly payments. On the other hand, saving up and making a bigger down payment can ease the monthly payment proportion. Financial experts always recommend paying more upfront than paying higher monthly costs.
Some buyers overlook the importance of making decent down payments. They aim to save money but end up paying more. The idea behind higher down payments is to lower the interest rate and monthly payments. If you save more when paying upfront, you may notice the impact on the interest rates and monthly installments.
Look for a Car You Can Afford
Auto finance is a tricky thing. Some buyers give in to the idea of buying a new model despite higher costs. When financing your car, keep in mind that your financial situation may change over the years. You may not be able to pay higher monthly costs in the long run. Such experiences can greatly impact your credit score and history. Plus, you may end up without a car.
Instead, the better option is to look for cars you can afford in the long run. Aim for cars you can get by paying higher down payments. This way, you can lower the monthly payment burden and manage well despite varying financial circumstances. A good rule to find the most cost-effective vehicle option is to compare multiple dealerships and make negotiations. You can also seek help from an automobile expert in your area to find a value-retaining car.
Consider Early Repayment (When Possible)
Repaying your loan earlier than committed can benefit you in multiple ways. Firstly, you can win the lender's trust, opening the doors for more flexible financing options in the future. Secondly, you can have a good impact on your credit reports. Early repayments show commitment and capability. When borrowers pay back before the agreed time, it highlights their financial stability.
If you aim to change your vehicle every few years, early repayments can benefit you. You can save on interest rates and get your vehicle's ownership sooner than expected. We recommend consulting a new or used car finance expert to determine the best option.
The Takeaway
Finding a vehicle that meets your easy auto financing needs is a delightful present. The above vital tips can help you make an informed choice when planning to buy a car. If you need a reliable used car dealership with a vast vehicle collection, Caspian Sea Auto Sales, LLC, can meet your goals. Get in touch with us today to explore your options.