How to Choose the Right Used Car Dealership
Posted Saturday, Sep 16, 2023
Buying a used car is an excellent decision because you not only get to save money, but you can also find a great deal - if you know where to look, that is. However, finding the right used car dealership can be an overwhelming process because there are so many options out there.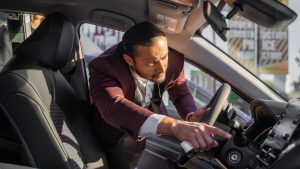 In this guide, we will provide you with a few helpful pointers that you can use to find a used car dealership that prioritizes your best interests.
Look at their Reputation
When you buy a used car from a dealership, it is important to consider its reputation. Angry customers often tend to be more vocal on review platforms like Google Reviews and Trustpilot. To check out what others have to say about the used car business, simply type out their name on a search engine and you should be able to get a glimpse of their rating on review platforms.
The business should have its own Google My Business page where customers are free to leave their reviews. Check these online reviews to see if they are receiving praise or criticism for their work. It should be noted that you can't please everyone and there should be a few angry customers here and there.
When analyzing negative reviews, you should pay attention to how the business responds to the criticism. Angry rhetoric on the owner's part is usually a bad sign and not a good look for their customer service. However, an empathetic response from the owner who attempts to make things right with the disappointed customer is a positive sign that the business cares about customer service.
Don't forget to check their page on Better Business Bureau, a review platform that provides a rating to the company based on their reviews from customers. Dealerships that accumulate too many negative reviews will have a lower score. This may be a sign that you should look elsewhere for a used car.
Ask Your Friends and Coworkers for Advice
Chances are, someone in your immediate social circle has also bought a used car from the dealership. Ask them if they know any reliable dealerships or if they have ever made any purchases from a certain dealership that you are interested in.
The best recommendations come from people who have recently purchased used cars. They will offer an unfiltered review of their experience because the purchase has been fairly recent. It should also be noted that their experiences with the dealerships may change depending on how the car performs throughtout their ownership.
Customer Service
Pay attention to how the dealership's sales team and employees deal with you. Are they knowledgeable, respectful, and attentive/ A reputable dealership will prioritize customer satisfaction in a friendly and professional environment. If the salesperson is too pushy, then it may be a good idea to look elsewhere.
Always trust your instinct when it comes to customer service and choose a dealership where you feel comfortable, respected, and confident. In addition, the dealership should also offer some form of after-sale support to assist you during your ownership experience.
Check Their Inventory
A used car dealership like Caspian Sea Auto Sales will have access to a large number of vehicles and their inventory will change frequently. However, the important detail is to look at the total number of cars they usually have in their inventory. If the used car dealership has a small inventory, you wouldn't have a lot of options in terms of finding the best possible vehicle.
A large inventory usually indicates that the dealership is bringing in a lot of new vehicles that are in good condition. This gives you more options for finding the perfect vehicle that will last a long time.
Reliable used car dealerships often sell cars of various makes and models, for example. Caspian Sea Auto Sales has a wide selection of used cars, ranging from 4-wheel drives to trucks and everything in between. In addition, you should also consider the price points for the vehicles.
Compare the price points with other dealerships to give you an idea of how much the used vehicle should cost. If a dealership seems to offer a very overpriced car, that's probably a sign that you should look elsewhere.
Financing Options
You should also consider other features that the dealership offers besides used cars. For example, some dealerships also offer financing as a service because they maintain a wide network of lenders. Caspian Sea Auto Sales offers a secure application for loans so you can find the best possible used car without worrying about payments.
If financing is important for you because you don't want to spend too much out-of-pocket expenses, then this may be a dealbreaker for you. Moreover, the used car dealership should be able to handle everything for you, including the paperwork and trading your existing car to make the deal more affordable.
Ask them the Right Questions
When it comes to actually buying a used car, it is important to ask the following questions:
Do you have service and maintenance records for the cars?
How many owners has the car had previously?
Does the car have a clean title?
When was the car last driven?
Where did the car come from?
Does it come with a warrant? If so, how much warranty is currently left? Can I purchase an extended warranty?
How many keys does the vehicle come with?
Does the car come with floor mats?
Wrapping Up
To sum up, buying from a used car dealership is definitely better than going with a private seller. But that doesn't mean that you can let your guard down. You should still do plenty of research on your own to inspect the dealership's reputation. Pick a dealership that aligns with your values and lifestyles to get the best possible vehicle.
At Caspian Sea Auto Sales, you can also secure auto financing for your vehicle of choice. Simply fill out the form here and an expert will get back to you shortly!