Most Reliable Cars to Buy
Posted Monday, May 29, 2023
Are you looking for a car that will not only turn heads but will also save you from the hassle of constant repairs and replacements? Finding an automobile that successfully combines aesthetics and dependable performance is not simple since there are so many options to choose from.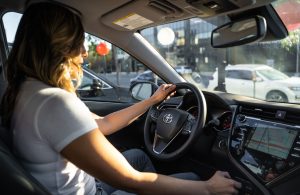 If you are in the market for a reliable car, you are in the right place. We have done the legwork for you and compiled a list of the most reliable cars to buy. Check out our selection below.
1. 2023 BMW 330i
The BMW 330i combines technical innovation, high-quality construction, and dependable performance to offer a quality driving experience. The car boasts a powerful 2.0-liter four-cylinder turbo engine that provides an effortless and precise drive, combined with BMW's outstanding 8-speed automatic gearbox.
The 2023 BMW 330i is also equipped with cutting-edge technological features, such as a sophisticated infotainment system and security technologies. This system's dependability and usability are improved by BMW's stringent software testing procedures.
2. Lexus ES350
The domestic auto industry was in terrible shape when Lexus first entered the American marketplace.  It took a while for drivers to recognize Lexus vehicles as genuine high-end automobiles, but ultimately, the company developed into what it is presently.
The Lexus ES350 is recognized for being an inexpensive, mass-produced automobile. The vehicle is based on Toyota's Global Architecture-K platform, which gives the structure a strong base.
A 3.5-liter V6 engine, renowned for its durability and economy, powers this car. The engine's reliability has been enhanced further through constant development and research. The ES350 benefits from the newest improvements without sacrificing dependability, thanks to the brand's dedication to keeping one step ahead of the latest technological trends. Overall, the Lexus ES350 is a superb option for individuals looking for a reliable automobile.
3. Ford Maverick Hybrid
The Ford Maverick Hybrid boasts a 2.5-liter four-cylinder hybrid Atkinson-cycle engine that offers great performance and remarkable fuel economy when paired with a continuously variable transmission. It can deliver 191 horsepower while still offering around 40 mpg in the city.
The Maverick Hybrid does not disappoint when it comes to technology. The car is more dependable on the road with its Ford Co-Pilot 360 suite of driver-assist technologies, which includes automated emergency braking and lane-keeping assistance.
The SYNC 3 infotainment system provides a satisfying user interface, and it will keep you entertained on those boring long rides.
4. Nissan Leaf
The Nissan Leaf combines a strong range and cutting-edge technologies to make its mark as one of the most reliable vehicles. The main selling point of this model is its all-electric, emission-free powertrain.
The Nissan Leaf offers two battery options – a 40KWh battery with approximately 149 miles of range and a 62KWh battery with an extensive range of 226 miles.
The model has undergone a few aesthetic updates for 2023. These include a brand-new grille, some outside lighting components, and a distinct, shiny front bumper.  The exterior enhancements are completed by a pair of stylish wheels and a well-lit Nissan logo which makes this car all the more attractive.
5. Hyundai Santa Fe Hybrid
Hyundai is renowned for combining comfort, style, and affordability in a package with all its cars – and the Santa Fe Hybrid is no different. The car provides a well-arranged comfortable cabin with ample passenger space and can also carry considerable amounts of cargo. There are many intuitive buttons and controls present right at the center of the vehicle, making it a breeze to drive and understand road directions.
The engine is a 1.6 liter turbo-charged I-4 which is also assisted by a robust electric motor. When combined, the system delivers almost 226 hp of power. The features for safety on the Santa Fe hybrid include automatic driving aids and adaptive cruise control. Emergency brakes and cross-traffic alerts are also duly provided to make the journey seamless.
6. Toyota Corolla Cross
Corolla has been renowned for being one of the best-selling cars for decades now. Toyota captured a huge market with this car's release, and people have been loving it ever since. The Cross version of Corolla blends affordability with practicality in a unique way.
This car has a base engine with 169-hp and 2.0-liter four-cylinders.  Toyota also added an optional hybrid system that makes the engine better with three powerful electric motors. The driver-assist and safety features on this model seal the deal for many car enthusiasts. It includes comfortable seats, an updated 8-inch touchscreen, a voice command system, collision avoidance, wireless connections, and much more.
This car is recommended for daily driving and simple commutes. It absorbs road bumps effectively and is a family car for many Toyota lovers.
Final Thoughts
Ultimately, choosing a dependable car requires careful consideration of numerous criteria, such as the manufacturer's reputation, the quality of materials employed, fuel efficiency, engine performance, and accessible safety features. Reviews of experts can also help you determine if the vehicle is worth the money. The list of the most dependable vehicles could vary each year, but picking a vehicle with an established record can give you peace of mind and even save money in the long haul.
The rides listed above are some of the most reliable vehicles you can find now. Once you have made your decision and selected a reliable ride from the options presented above, make your way to Caspian Sea Auto Sales LLC to complete the paperwork and bring home your ride. The experts at Caspian Sea Auto Sales LLC will guide you through the car purchase process to ensure you don't experience any issues.