Driving with Confidence: Top Reliable Car Models
Posted Monday, Oct 16, 2023
Reliability is an important aspect to think about when buying a new car. Nobody wants to deal with constant breakdowns, unexpected repairs, or the stress of wondering whether their vehicle will start in the morning. That's where reliable car models come into play.
In this article, we'll introduce you to some of the top car models renowned for their durability, performance, and safety, allowing you to hit the road with confidence.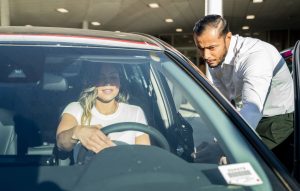 Honda Civic
Reliability Rating: 4.5/5
One of the most dependable vehicles on the market, the Honda Civic has earned its reputation. Known for its longevity, this compact car has consistently received high marks for dependability and resale value. With a track record of low maintenance costs and excellent fuel efficiency, it's an ideal choice for budget-conscious drivers.
Civic comes in various body styles, from the classic sedan to the sporty coupe and even a versatile hatchback. Its smooth ride, comfortable interior, and user-friendly technology make it an attractive option for both daily commuting and long road trips. Honda's commitment to quality ensures that Civic owners can drive with peace of mind.
Toyota Corolla
Reliability Rating: 4.5/5
The Toyota Corolla is another iconic car known for its reliability. This compact sedan has been a best-seller for decades, and it's easy to see why. With a reputation for longevity and low operating costs, the Corolla is a top choice for drivers seeking a dependable ride.
One of the key features of the Corolla is its simplicity. It's straightforward to maintain and comes with a comfortable interior, good fuel economy, and a smooth ride. Whether you're a first-time car buyer or looking for a dependable family car, the Toyota Corolla is an excellent option that will keep you driving with confidence.
Subaru Outback
Reliability Rating: 4.4/5
For those who love adventure and require a reliable vehicle for various terrains, the Subaru Outback is an SUV that stands out. Renowned for its all-wheel-drive system and rugged design, the Outback is perfect for outdoor enthusiasts and families alike.
Subaru vehicles, in general, are known for their durability and safety features, and the Outback is no different. With a spacious interior, comfortable seating, and a reputation for handling well in adverse weather conditions, this SUV allows you to explore the great outdoors with peace of mind.
Toyota Camry
Reliability Rating: 4.5/5
The Toyota Camry is a midsize sedan that has consistently ranked high in reliability and resale value. Known for its smooth and comfortable ride, the Camry is an excellent choice for those who prioritize a hassle-free driving experience.
In addition to its reliability, the Camry boasts impressive fuel efficiency, a spacious cabin, and a range of advanced safety options. Whether you're commuting to work or taking a cross-country road trip, the Camry will provide you with the confidence you need behind the wheel.
Lexus RX
Reliability Rating: 4.5/5
If you're looking for a luxurious and reliable SUV, the Lexus RX should be on your list. Lexus, Toyota's luxury division, has built a reputation for quality and dependability, and the RX is a prime example of its commitment to excellence.
The RX combines a plush and comfortable interior with a smooth and quiet ride, making it a top choice for those who want a premium driving experience. It also comes with a host of advanced technology and safety features, ensuring that you'll drive with confidence and style.
Mazda MX-5 Miata
Reliability Rating: 4.4/5
For driving enthusiasts who value reliability along with sporty performance, the Mazda MX-5 Miata is a legendary choice. This lightweight and agile sports car has garnered a strong following for its exhilarating driving experience and remarkable durability.
While the Miata may not be the most practical choice for daily commuting or family trips, it excels in delivering pure driving enjoyment. With its responsive handling, iconic design, and reputation for long-term reliability, it's a car that will put a smile on your face every time you hit the road.
Ford F-150
Reliability Rating: 4.4/5
For those in need of a reliable and robust pickup truck, the Ford F-150 is an enduring favorite. Known for its workhorse capabilities and dependability, the F-150 has been a staple in the truck market for decades.
The F-150 offers a range of engine options and configurations to suit various needs, from towing heavy loads to off-road adventures. Its spacious interior and advanced technology features also contribute to its appeal. Whether you're using it for work or play, the F-150 allows you to tackle tough tasks with confidence.
Subaru Forester
Reliability Rating: 4.3/5
The Subaru Forester is a compact SUV that has gained a strong reputation for its reliability, versatility, and capability. It's an excellent choice for drivers who need a vehicle that can handle a variety of driving conditions, from city streets to rugged off-road adventures.
Subaru places a strong emphasis on safety, and the Forester is no exception. It comes equipped with a suite of advanced safety options, including adaptive cruise control, lane departure warning, lane-keeping assist, and automatic emergency braking. The Forester consistently receives high safety ratings from organizations such as the Insurance Institute for Highway Safety (IIHS) and the National Highway Traffic Safety Administration (NHTSA).
Final Thoughts
When it comes to choosing a reliable car, these models consistently stand out for their durability, performance, and safety. Whether you opt for the budget-friendly Honda Civic, the timeless Toyota Corolla, the adventurous Subaru Outback, the comfortable Toyota Camry, the luxurious Lexus RX, the sporty Mazda MX-5 Miata, or the rugged Ford F-150, you can hit the road with confidence knowing you're driving a trusted vehicle.
Before making your final decision, it's essential to consider your specific needs, preferences, and budget. Additionally, conducting a thorough test drive and consulting with a trusted dealer can help you make the best choice for your lifestyle. Whichever reliable car model you choose, rest assured that these vehicles have earned their reputation for a reason, allowing you to enjoy the open road with peace of mind.